Honest, diligent and thrifty
Better Life
Colorful World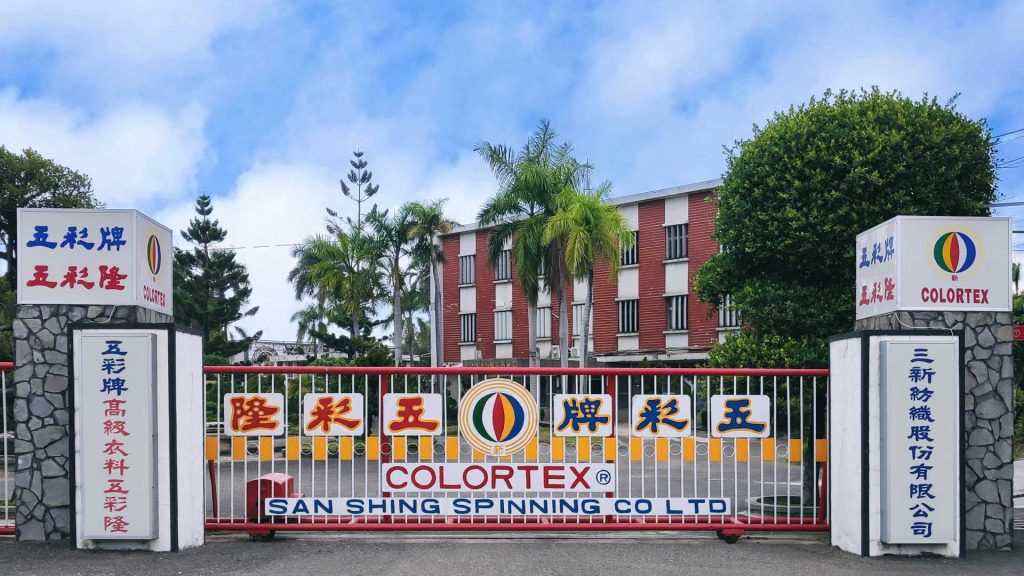 Established in 1968, San Shing Spinning Co., Ltd has been playing a major role in its field and has distributed COLORTEX® products to global market for years. We are dedicated to "Better Life, Colorful World", which is our core value as well as guiding principle for our management team.

Among many of our know-hows, top-dye technology is the major feature that distinguishes us from our peers in Taiwan . Our top-dyed yarns demonstrate high fastness, superb colour evenness, promising softness and wool-like comfort. All these features of our products earns high praise from our clients.

For more than 50 years, San Shing has been consistently offering a variety of products with on point timing of delivery. With the support of our solid financial standings and determination to excellence, we will keep our commitment to product innovations, technology upgrades and quality enhancements, and endeavor for a "Better Life, Colorful World."

Based on the world wide consensus of environmental sustainability and the preservation of Earth, we started to use recycled fibers to make yarns of various materials and mixtures and received the official certification of Global Recycled Standard (GRS) in July 2019. With our environmentally friendly productions, our GRS certified yarns can reduce the consumption of non-renewable resources, waste discharge and burdens to the Earth and contribute to the sustainability of human society.
The company passed the
Global Recycled Standard(GRS)4.0
product certification
Read More »
1、lower hairiness
2、smaller diameter
3、clearly on the fibric quality
Read More »